Christmas Hampers

Book delivery any day

up to 22 December*

*subject to availability

The Finest

Gluten Free Foods

from sweet and savoury treats to

baking and beers
<
>
Featured Categories

You may also like to add...
Gluten Free Hampers - Gourmet gifts for coeliacs and gluten intolerant
UK Delivery
UK standard Delivery - £5.95 (2-3 working days approx / or select a preferred delivery date)
UK Express Delivery - £9.95 (Next working day - orders placed by 1pm)
International Delivery
Unfortunately, due to restrictions beyond our control, we no longer offer international delivery.
UK and Islands Delivery Only.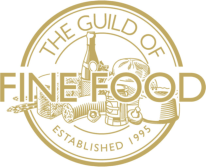 Looking for a gluten free hamper as a gift?
Needing a gluten free range full of delicious tastes and textures?
Wanting the option to make your own gluten free hamper, as well as choose from a range of proven popular gluten free gift hampers?
Gluten Free Hampers specialise in creating hampers – wheat free and with no gluten - for all occasions and budgets. Our hamper specialists carefully select local and reputable suppliers ensuring the best gluten-free treats are delivered as gifts to friends and loved ones.
The mission of Gluten Free Hampers is to bring a little relaxation and happiness to the lives of coeliacs, for anyone following a gluten-free diet and for those who are intolerant or sensitive to gluten.
Taste the difference
When your mission is to find a special gift, ours is to make sure your gluten-free hamper is the most delicious and impressive as possible


We hand-pack all every hamper to order. Don't like a particular item? Pick another more to your taste


If for any reason a product is out of stock, we will replace it with another as like it as possible and the same or greater value
Shop for a gluten-free hamper gift
Gluten Free hampers for all occasions
Whatever the occasion you'll find the right gift here. For celebrations like birthdays, anniversary and family gatherings – don't forget Christmas – choose from our gluten-free hamper range or make your own hamper.
Look at our most popular hamper:

Gluten Free Christmas Hampers a speciality
Christmas can be a challenging time for those following a gluten free diet so giving a Luxury Christmas hamper is peace of mind in a basket. Our hampers include with gluten-free alternatives to Christmas favourites like deep filled mince pies, rich Christmas pudding and tasty nibbles meaning the recipient can enjoy Christmas without any worry.
Look at these:
FAQs
How do we choose what goes into our gluten free hampers?
By taste! It's a simple as that. Because gluten free doesn't mean taste free.
Our in-house team source the best quality gluten free foods from local and reputable suppliers. The gluten free food chosen must appeal to at least one of the six senses – eyes, ears, smell, taste, touch and of course, common sense.
That's why we try to work with producers who develop their foods in close relationship with gluten free groups and nutritionists
Take the Lazy Day cakes and biscuits for instance. Created by professional food scientists in Scotland, who know first-hand the difficulties and complications that being gluten free can bring to daily life, their delicious bakes ensure that those following a gluten free diet can have their cake and eat it!
Can I make my own gluten free gift hamper?
Create your own gluten-free hamper with our easy-to-use menu.
Choose from a wide selection of award-winning foods and family favourites. Adding and taking away food items is easy and we carefully hand pack and decorate every hamper to order.
Can I order gluten free food and drink without a hamper?
Yes, just click on "Food and Drink" and make your selections. Shop gluten free food and drink
When will the gluten free gift hamper gift be delivered?
You choose – there are three options available.
For next day delivery, book before 1pm between Monday and Thursday, and choose express delivery.
Standard UK delivery usually takes 2 -3 days.
For extra piece of mind, you can book now and choose a delivery date – great when ordering for Christmas and that extra special birthday. Read more about UK Hamper Delivery here.
Can I choose the delivery date?
Choose when you would like your gluten free hamper delivered - any weekday up to 6 months in advance. Ideal if you are an action takers who likes to get your to-do list done!
Simply choose your preferred delivery date at the checkout. Find tips on how to book delivery here.
Do you do gluten free corporate hampers and business gifts?
Looking for an elegant corporate hamper as a business gift? We design corporate hampers of the highest quality as gifts for your staff, customers and business contacts.
Whether you need just one or a thousand, our team is on hand to carefully pack your hampers and deliver them to private and business premises throughout the United Kingdom.
Request a quote for gluten free business gifts
What Our Customers Say
"Great looking hamper. Delivered on time and well informed on progress. Nice easy website and a good range of products" Andy, C, Lidkoping
"Ordered the hamper as a gift. The recipient was delighted with her gift. Beautifully packaged and excellent products. Great delivery service and communication - definitely recommend."
"Absolutely delighted with service. It was a birthday present for my sister-in-law on Guernsey, delivered on time and she is really pleased with the contents, quality, and presentation of the hamper. Highly recommended." Sally J., Forfar
"This is the second hamper ordered from this company and both have been excellent. Will certainly use this company again. The website is easy to use with clear descriptions of contents. Delivery was clearly communicated. Thank you" Angela, W, Leeds
Read all our customer reviews here.
Low GI and Low Sugar Hampers also available
If you are interested in more free from gift hampers, take a look at our sister site, diabetichampers.co.uk.
Kind regards,